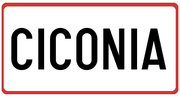 Ciconia
is a town in the
Pisona Province
in western
Juliana
. With a population of 7800 people, it is the fifth most populous town in Juliana and the most populous town that is not also a provincial capital.
Ciconia lies at the edge of the West Julian Alps and is the town closest to Juliana's highest mountain, Pretana, which lies just across the border in Avia Province. Ciconia itself lies on the shore of Lake Ciconia, Juliana's largest lake, which is fed by runoff from the Pretana Glacier. With its location near Pretana and the Julian Alps, Ciconia gets a lot of tourism for the beautiful landscapes and nature surrounding it, and also from its proximity to some of Juliana's most famous skifields, such as the South Pretana Skifield and Pollenzo Skifield, and the famous Ciconia Ski Chalet which overlooks the town and Lake Ciconia.
The most spoken language in Ciconia is Italian, though Ciconia has quite varied demographics due to the large amounts of tourism, and the town has the largest proportion of individuals from Austria and Switzerland of all Juliana's towns.
Ciconia is the home of football club A.C. Ciconia, one of the more successful teams in the Liga 1 Juliana.
In the communist period of Juliana, Ciconia was important because it had a secret Bunker that was close to the town.
Community content is available under
CC-BY-SA
unless otherwise noted.