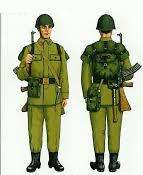 The Julianan Army (Esersito Juliano/Julianska vojska) was the military of Juliana until 1989. From 1946 to 1982, it was called the Julianan People's Army. The maximum number of soldiers in the army was 520 soldiers in 1981.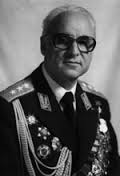 The modern Julianan Army was created in 1799.
In 1946, it was renamed Julianan People's Army. From 1954 to 1979, Colonel General Peter Rozman was the most important commander of the military.
After the 1982 defeat of the communist regime, the army was once again dubbed the Julianan Army. Many diehard communist leaders were eliminated from upper-level positions, but a decent number remained in officer positions following democratization. A government plan created in 1985 started to close down the military, completely in 1989. Now, there is only the Federal Police in Juliana fpor security missiones.
Community content is available under
CC-BY-SA
unless otherwise noted.